---
Studio Objects
paper
Exhibition:

Mörkveden,
Malmö Konsthall
I cut, fold, bend and tape paper to make studio objects. I mostly use print outs of landscapes and colored papers. These are small models that I make to look at. Some of them are used as stilleben for paintings.

---
Studio Books
21 books, most of which are A6, 244 pgs


Exhibitions:
NU
,
MAN, Skellefteå
Mörkveden
, Malmö Konsthall
A Soft Line to the Sight is Invisible to the Touch
, Galleri NOS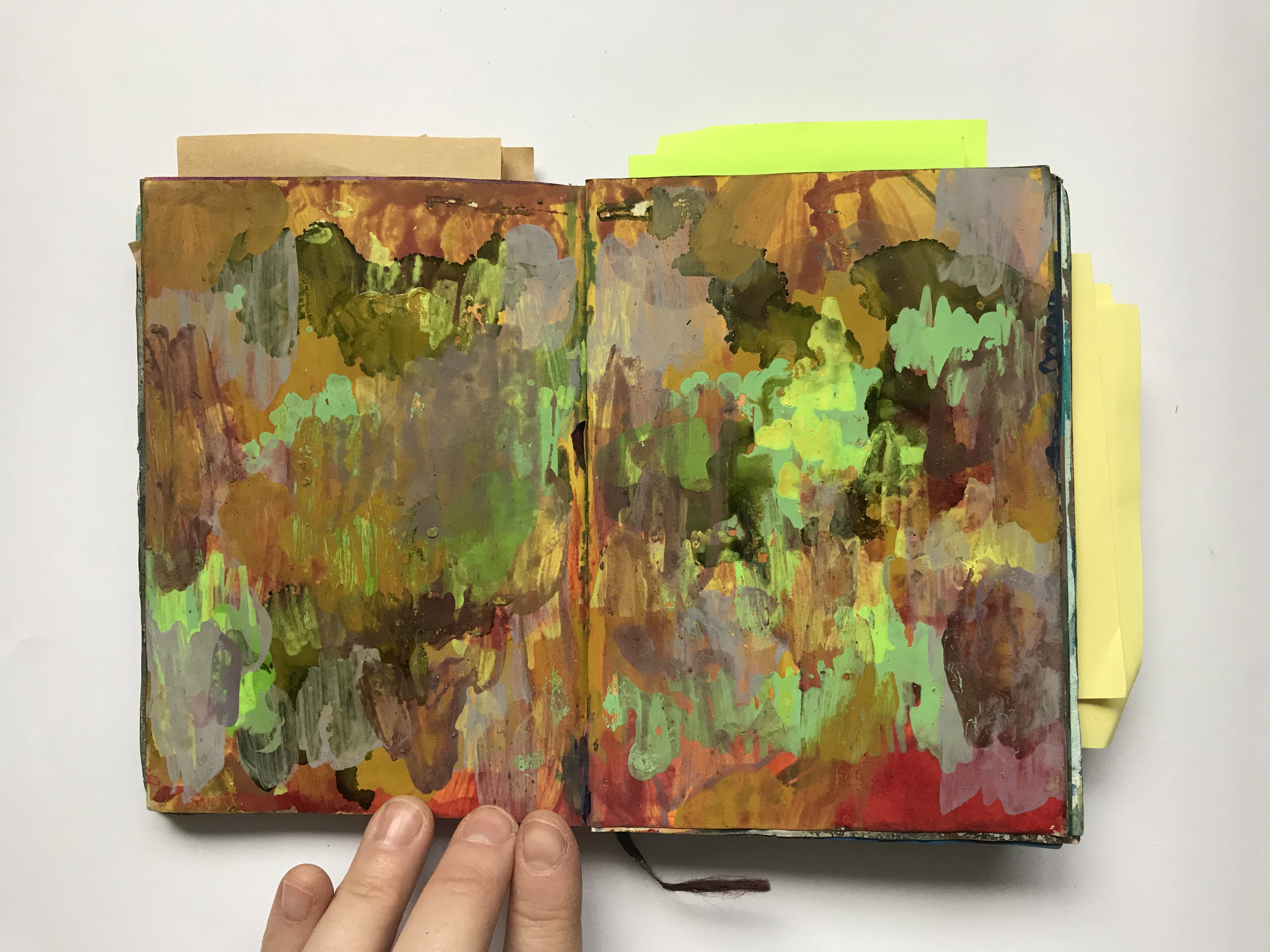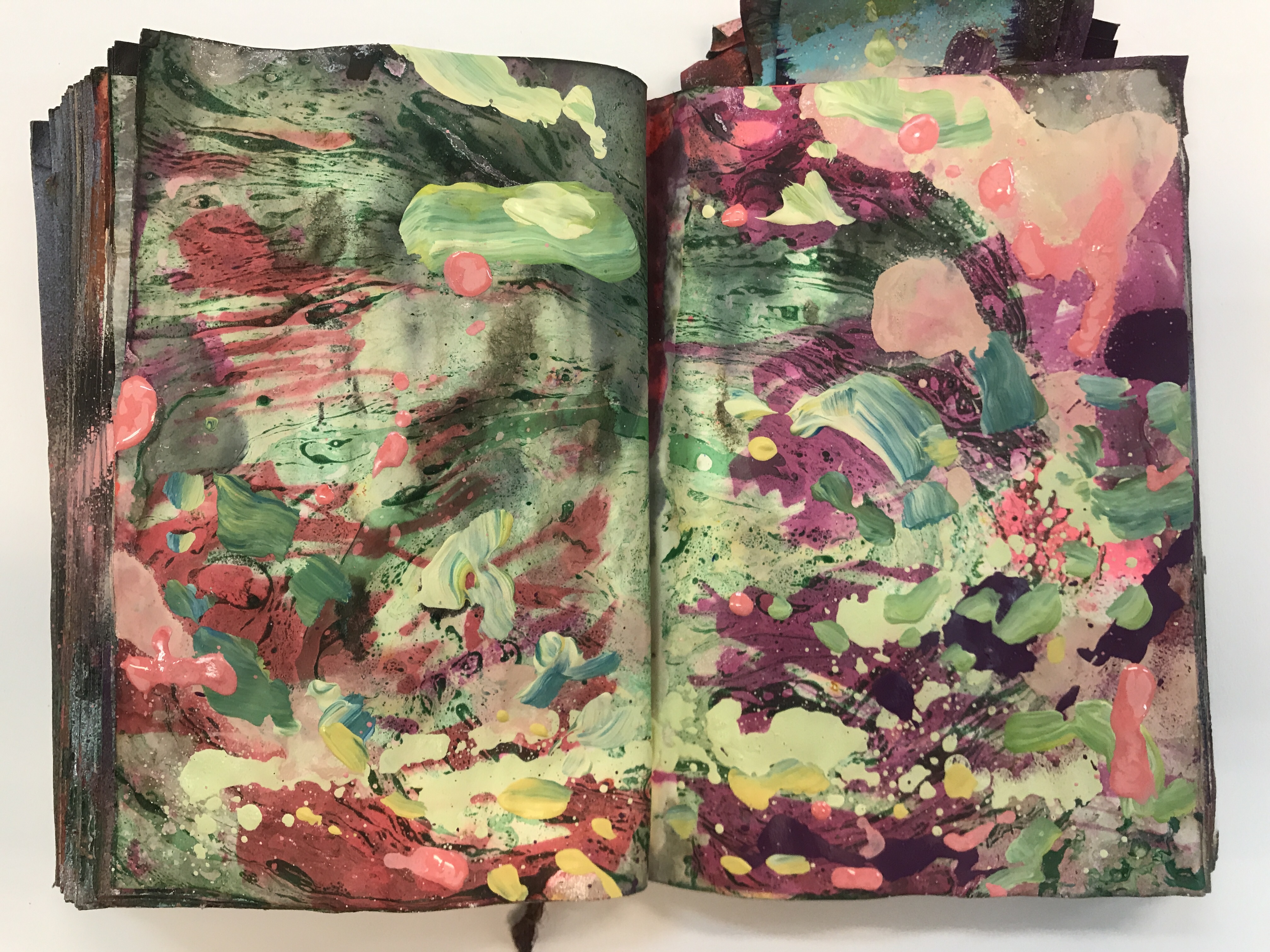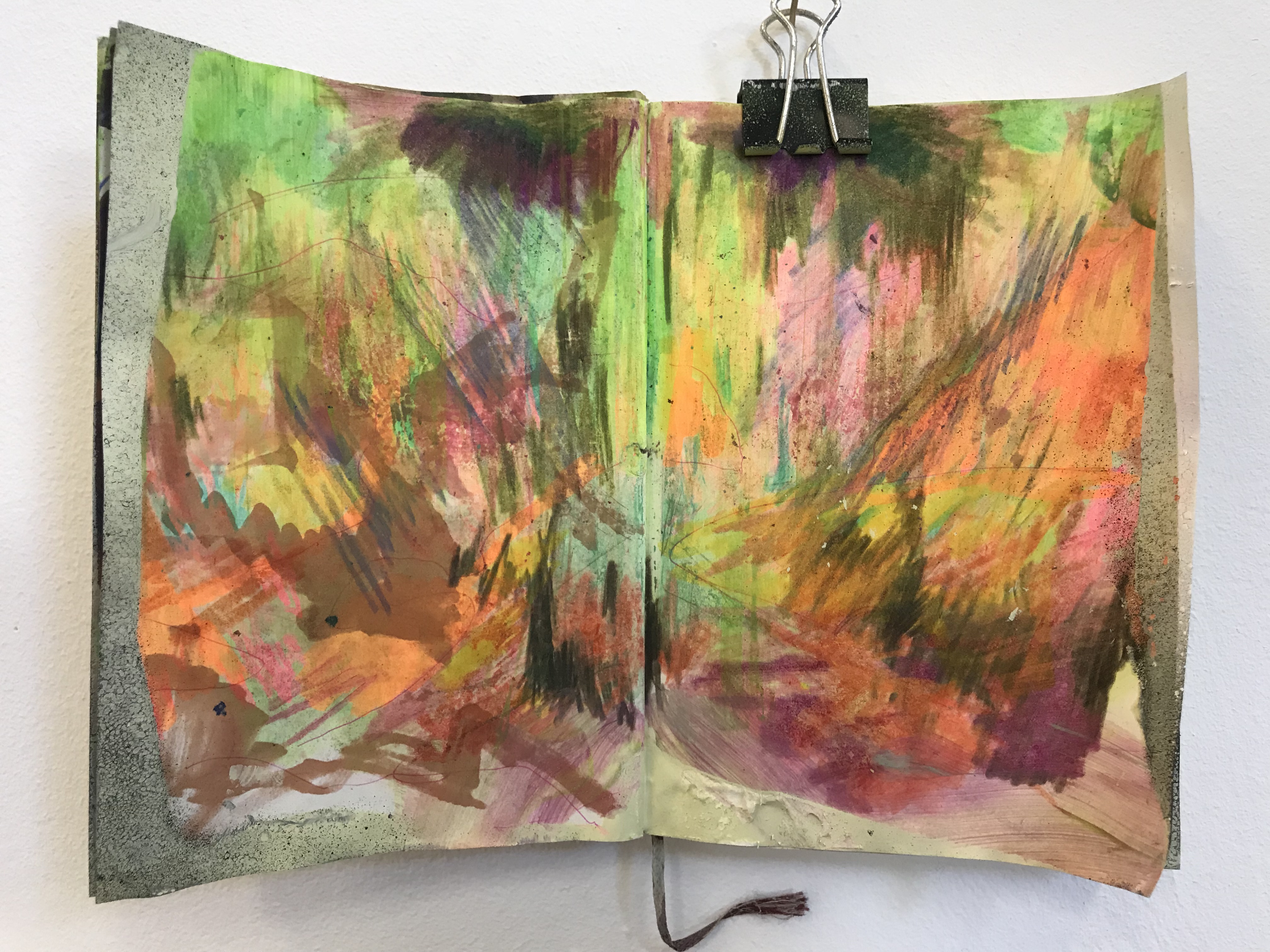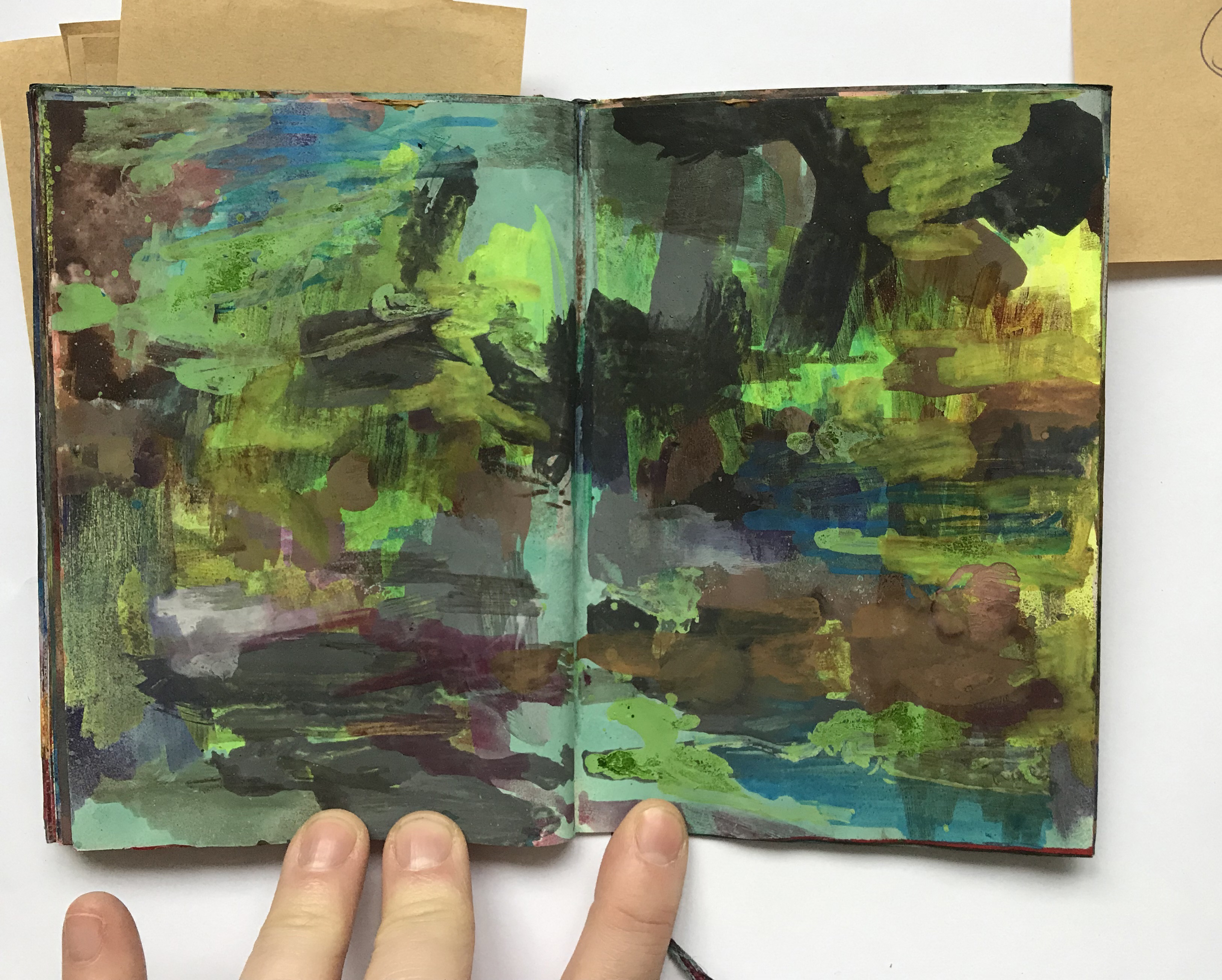 These are an exercise: a way to work quickly, stretching the way I understand painting and composition. I mix expensive and inexpensive mediums. They are becoming a library of more images than I have the capacity to remember.


---
Studio Paintings (selection)
mixed media on papers A4 and A3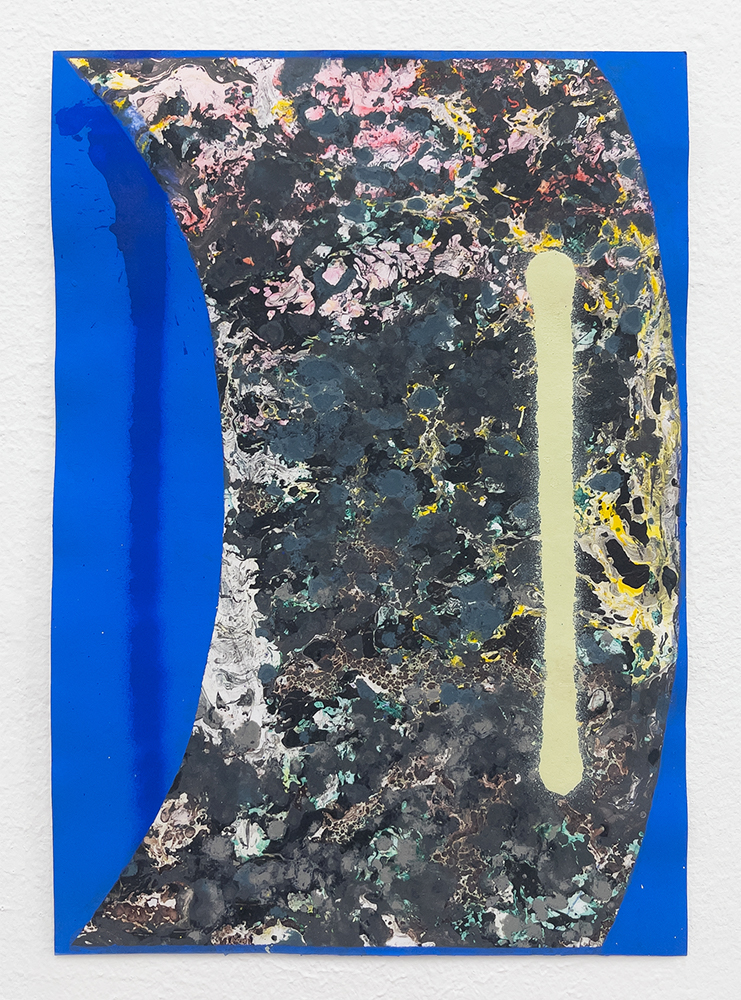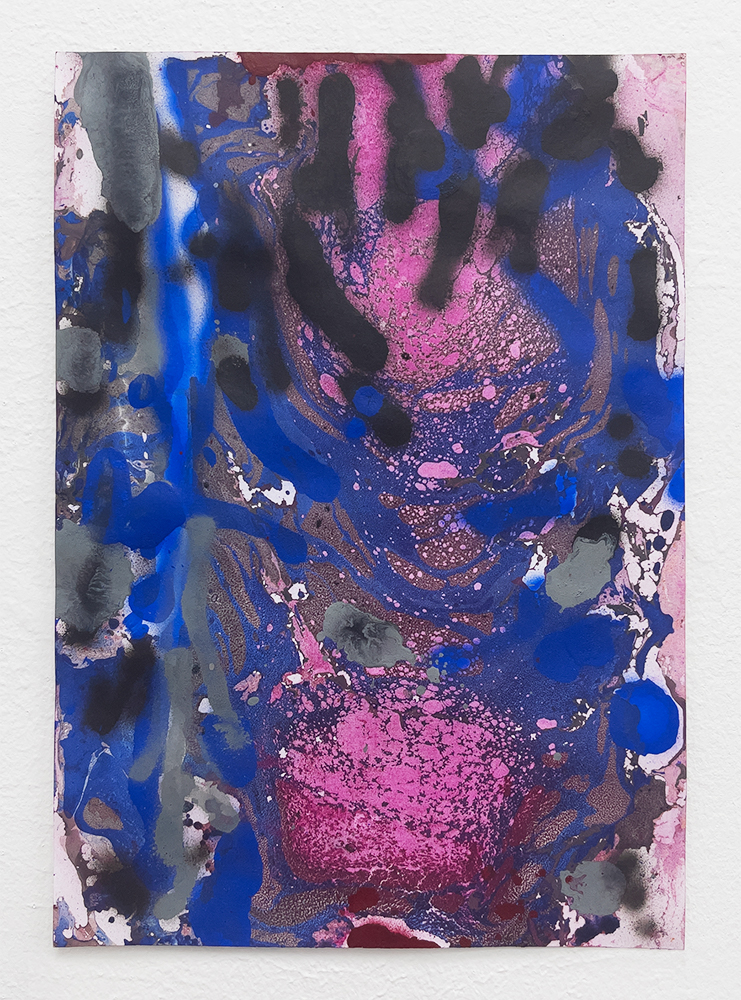 These paintings on paper are studies of compsitions and gestures of space, made in the studio while I work on larger paintings on canvas.

---
Studio Paintings (Antithesis)
Oil on mdf
various sizes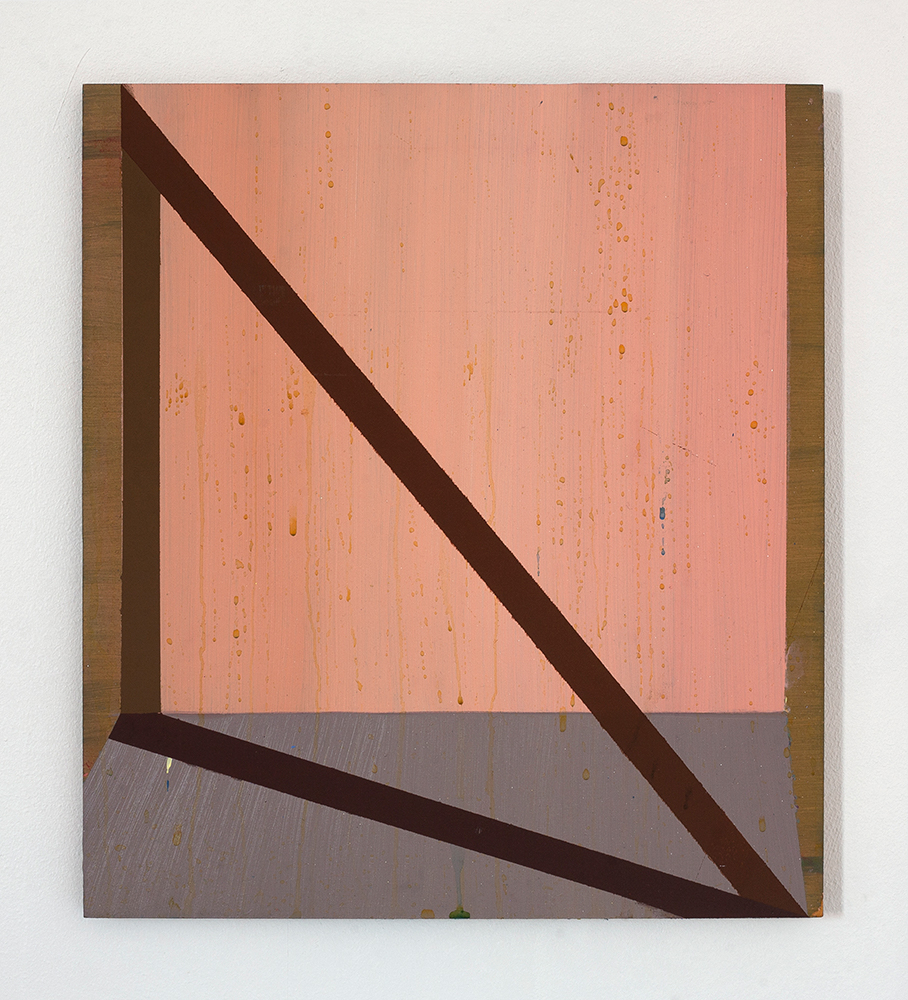 These smaller paintings on mdf board are studies of compositions, playing with ambiguous geometry.

---
Studio Paintings on mdf
various sizes